Each year the Rapid City Public School Foundation fundraises to support our grants program. The Foundation seeks to provide monetary support for RCAS staff and students to develop new programs through educational partnerships and innovative solutions. The grants program is designed to encourage and support the execution of the RCAS Strategic Plan Priorities. Our grant guidelines align with the Rapid City Area Schools' mission to "challenge, engage, and empower students to thrive in their future in a diverse world."

2023-2024 School Year Grants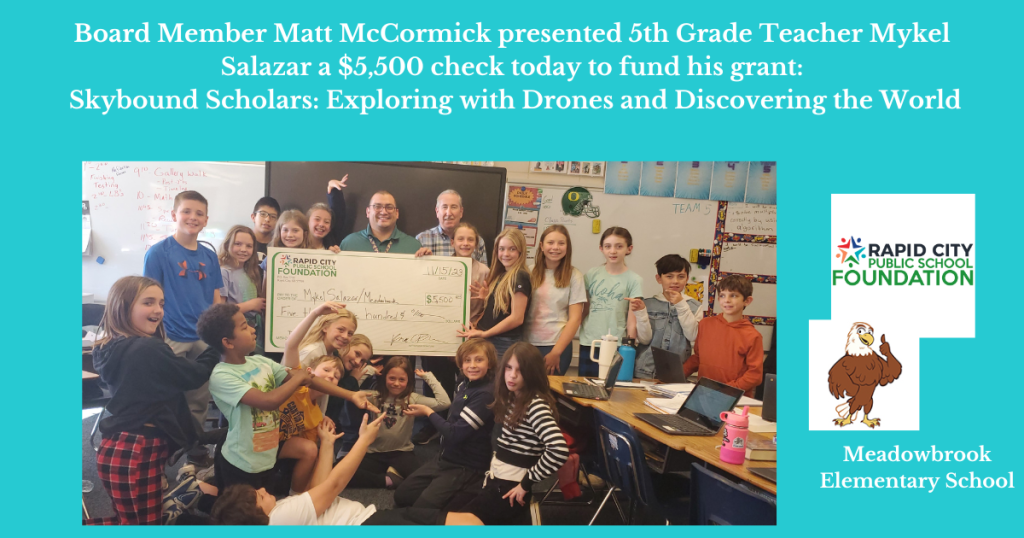 2022-2023 School Year Grants
General Beadle Elementary teacher Jonni Hertel and Principal Johanna Sailor received $2,857.26 for their Cultivating the Arts grant. This grant will purchase canvases and art supplies for "an after-school program to cultivate the artistic talents of our students." Paintings will be sold at the First Annual General Beadle Art Auction on November 17th and proceeds will be used to purchase items such as Native American flutes, drums and ribbon skirt materials for the Lakota Culture Club and other afterschool clubs. The annual art auction is open to the public and will fund these clubs in future years.
---
South Middle School teacher Sabrina Johnson received $1,200.00 for her Honor Roll @the Elks grant. Ms. Johnson applied for funds to inspire South Middle School students to excel academically by rewarding those with all As and Bs with a trip to the Elks to watch a movie and eat popcorn. The Rapid City Public School Foundation is sponsoring this program for the first quarter and is actively seeking a corporate partner to sponsor this program in the future.
---
South Middle School teacher Tabitha Perli received $2,477.98 for her Food Preservation grant. Perli teaches FACS (Family and Consumer Science) at South and will utilize funds to purchase a dehydrator, smoker and canning supplies to teach students how to preserve food. Produce from the courtyard garden at South MS will be utilized in addition to purchased produce. The Oceti Sakowin Essential Understanding teacher from RCAS will incorporate the cultural component of traditional food preservation. Products will be sold during school events to purchase new supplies and sustain the program.
| | |
| --- | --- |
| South MS/ Caitlyn Larson & Stephen Dolan | Work Ethic Bowling |
| Central HS/ Molly Boehler & Ariel Pozorski | Digital Feedback for Writers: iPads |
| West MS / Jason McNabb | LEGO Kits for Robotics Club |
| GED Prep Program-RCHS/ Halli Kavanaugh | Caps and Gowns for GED Graduation |
| RCAS: Wellfully Student/ Jennifer GIlbert | Headphones for Wellfully classroom |
| Stevens HS/ George Dragoo | Williams Speaker: Female Composers |
---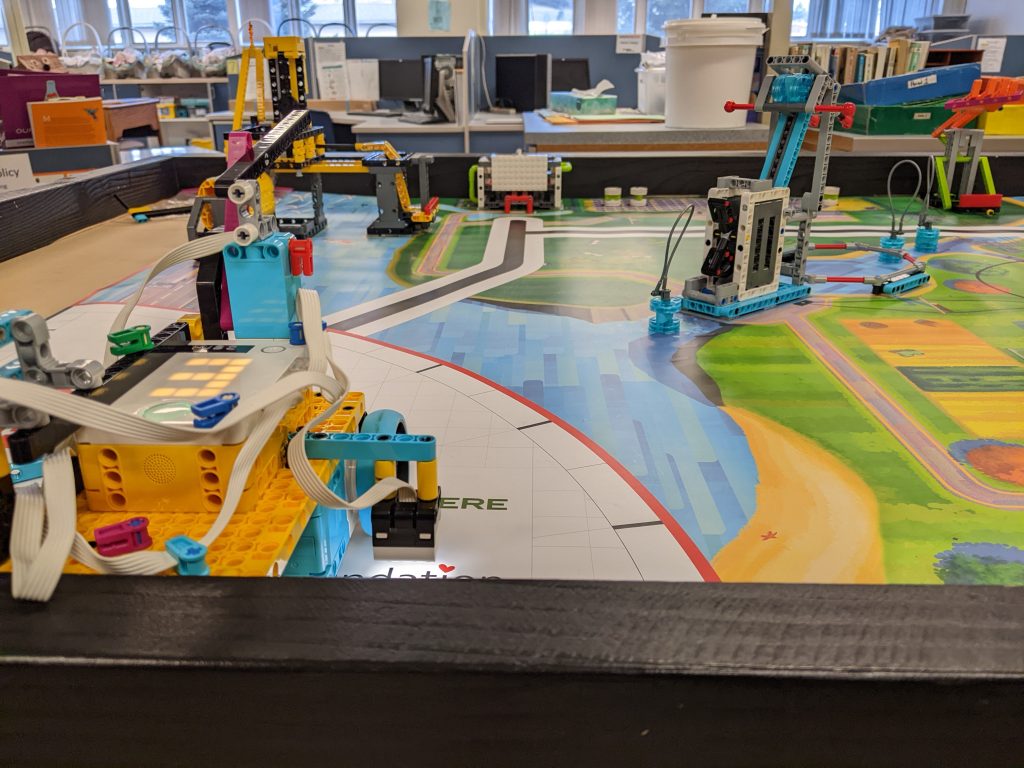 ---
---
Past contributions have funded:
EXPERIENCES: Raptor Center visits to classrooms complete with owl pellet dissections, Teaching Artist Program bringing qualified art programming to elementary school students, Performing Arts Center Family Series artist workshops in the schools.
TRAINING: Professional development to improve narrative writing skills at South Canyon Elementary, middle school music teachers to South Dakota Music Conference in Brookings, professional development to further Project Based Learning implementation at Pinedale Elementary School.
SUPPLIES: Equipment and supplies to support Dr. Smith's High Altitude and H20 Challenges at Stevens High School, Ozobots for coding instruction at the elementary schools, fetal pigs for true comparative anatomy labs at West Middle School.
TECHNOLOGY: Canvas pilot program implementation for individualized learning at Rapid City High School, iPads to help with Project Based Learning at East Middle School, Streams for Reading Groups at South Middle School enabling all students to participate in the discussion, 3-D printers and scanners to create Makers' Spaces for creative learning.