Support the evolution of public education
For over a century, schools relied on textbooks and lectures as primary tools of education. By the 1990s, however, these tools were not enough. Innovative new methods of teaching and learning were needed. In 1994, the Rapid City Public School Foundation was formed to seek public and private donations to stimulate creative and new methods for education and to expand what can be accomplished with education tax dollars.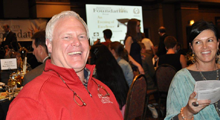 Individuals, local businesses, and anonymous donors pledged nearly $250,000 in donations and mutual funds which formed an endowment to ensure continued commitment for educational programs.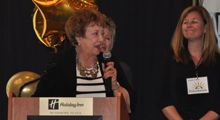 In addition to our yearly events and donations, our efforts are supported by our endowment fund. Our administrative costs are covered by our endowment, so funds that are raised go back to classrooms in support of student achievement.
Board of Directors
The Board of Directors consists of 25 members, 1 member representing Rapid City Education Association, and 1 member from the Board of Education, and the Superintendent of Rapid City Area Schools who serves in an ex-officio capacity.
Board Members