Above and Beyond Program
RCAS celebrates school district employees who demonstrate excellence every day. Each semester 20 winning nomination cards are drawn. Winners receive $50 in prize money. Nomination forms and boxes are located in every school. Staff, students and parents may nominate.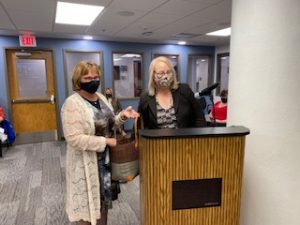 Dr. Lori Simon and Board Member Deb Fredrich
announce Spring 2021 Above & Beyond Awards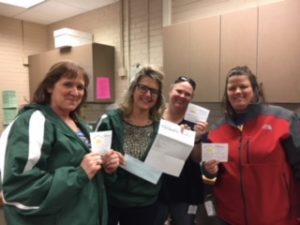 Horace Mann Principal Kelly Gorman receives her
$50 Above and Beyond check from nominators
Terri Fay, Cindy Jesseph and Traci Eaton.

Kit Cline delivers an Above and Beyond check
to Stevens High School Custodian Matthew Crawford.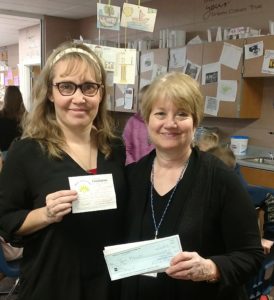 Southwest Middle School teacher Megan Garret holds the winning nomination card she completed for Jane Minnicks. Jane received a $50 check for going "Above and Beyond."